Share this URL: http://arisa-valentine.peatix.com
Event is FINISHED
St. Valentine's Eve @Shangri-la Hotel, Tokyo
St. Valentine's Eve @ Shangri-la Hotel, Tokyo
English text follows Japanese.
当日券 Day Ticket; ¥5,000 (1D)
割引き前売券 Discount Advanced Ticket; ¥4,000 (1D)
割引きペア券 Discount Advanced Ticket for 2; ¥7,000 (2D)
前売券で来場された先着30名の女性にはカネボウのストッキングを差し上げます。
The first 30 guests with advanced tickets will receive a pair of Kanebo stockings.
VIP席ご希望の方はken@kenkuro.jpまでメール下さい。
Please write to ken@kenkuro.jp if you'd like to book a VIP table.
ドレスコード Dress Code; シック&エレガント Chic & Elegant
東京で最も豪華なバレンタイン・イブ・パーティへようこそ!
全世界で500万枚以上を売上げ、22ヶ国でNo.1と
なり、
世界中のダンスクラブを席巻する
スー
パーユニットYolanda Be Coolが一年振りの来日。
モロッコ国王のゲストとして9万人の前でプレイし、イビザのDC10でレジデントを務め、マイアミのWMCでは独自のボート・パーティを開くなど世界を駆け巡る彼らのサウンドをラグジャリーなシャングリ・ラ ホテル東京のボール・ルームに初登場します。
他にもサンフランシスコに在住し米国でも活躍中のDJ AMIGAやブラジル出身の人気DJ ELLEN、ロンドン在住のライブ・アーティストMIOUやカリスマ的ベリー・ダンサーTanishq Taなど総勢30名以上が出演、全フロアに
3カ所のDJステーションを設けファッションショー
も含めた豪華なエンタテイメントで特別な夜を演出します。
ご来場の方の中
からベストドレッサーにはDorry Dollよりドレスのプレゼントも用意しています。
東京で最もラグジャリーなホテルで素晴らしいエンタテイメントの夜をお楽しみ下さい。
Welcome to the most gorgeous St. Valentine's eve party in Tokyo!
Our special guest artist is Yolanda Be Cool, an Australian DJ unit that has sold over 5 million copies of records and topped the charts in 22 countries. They have performed as a guest of the king of Morocco, in front of 90,000 people, played as a resident DJ of DC10 in Ibiza and many other big festivals and clubs around the world. It is their first appearance in the exclusive setting of Shangri-la Hotel, Tokyo.
Taking over the entire 27th floor of the hotel, we will create 3 DJ stations with over 30 artists including top DJs, live music artists, and exquisite dancers. There will be a fashion show by an elegant dress brand and we offer
we offer a gift of dress to the best dressers at the party.
Please come and enjoy the full entertainment in one of the most luxurious hotels in Tokyo.
2枚目のシングル "We No Speak Americano" が500万枚以上の売上、22ヶ国でNo.1となったオーストラリア、ボンダイ・ビーチ出身の二人組DJ。
オールドスクール・ヒップホップか
らシカゴ・ハウス、テクノまで殆どすべてのジャンルをカ
バーする彼らのスタイルはベルリンからイビザ、マイアミまで世界中のフェスやクラブでファンを熱狂させている。最新シングル"Sugar Man"はオーストラリアでGold Discを獲得したばかり。
Their second single "We No Speak Americano" sold over 5 million copies and became No.1 in 22 countries. With over a decade of Djing under their belts, and musical influences that extends far beyond their native Sydney, from old school hip hop, to Chicago house, to techno to pretty much everything in between. Their latest single "Sugar Man" just went gold in Australia.
ロンドン在住で和をモチーフに音を通して日本文化の発信をし続ける美欧が急遽来日参加。
フローレンスの日本映画祭やドバイの中東映画・コミック・コンなど世界中のイベントで活躍している歌う親善大使のライブをお楽しみ下さい。
共演するのは津軽三味線の若き天才演奏家、伊藤圭祐
です。
Known as Japan's singing ambassador, MIOU is a talented singer and song-writer with a flair of fashion. Having achieved the award for the "Asian Top Fashion Singer of the Year 2011", MIOU has been performing worldwide on various international stages.
While maintaining her own cultural identity, she fuses Japanese traditional sound with modern western beats to create an "East Meets West" crossover.
Performing together is Keisuke Ito, a young genius Shamisen player.
Tanishq Tan
"砂漠の黄金/宝石"という意味を持つ名のベリーダンサー。フジロックなどの大規模イベントからクラブ・パーティ、映画、TVなどで活躍。あらゆる空間を瞬時のうちに異空間へと変貌させるソロパフォーマンスを披露します。
Tanishq Tan is a well-known belly dancer and her names means "Gold/Jewel of Dessert". Besides performing in big festivals such as Fuji Rock, she dances at underground club parties, films and TV programs. She will do a solo performance which transforms any space into different dimension.
Spinning Green
平気身長171cm、平均股下82cmの身体能力の高い女性モデルによるダンスパフォーマンスグループ。ファッションショーとダンスステージの融合で、モデルウォーキングをベースに、踊る・跳ぶ・廻る・魅せる!アクロバティックでダイナミックなステージショーを行います。
Spinning Green is a dance performance unit consisting of fashion models whose average height is 171 cm. They perform acrobatic and dynamic stage show, combining their athletic ability with natural beauty.
Mio, Hide and Nello
女性トロンボーン奏者Mio Fujimuraが西岡ヒデロー(トランペット)、Nello (パーカッション)と共演します。Mio FujimuraはDJ KAWASAKIのアルバム参加やDJ沖野修也、UKボーカリストShea Soulとの共演も果たしています。
A female trombone player, Mio Fujimura will play with Hidero Nishioka (trumpet) and Nello (percussion). Mio's first recording debut was DJ Kawasaki's album "Black & Gold". Since then she performed with Shea Soul, N'Dea Davenport and DJ Shuya Okino.
Dorry Doll;
http://dorrydoll.com/
「Dorry Doll」は、上品でクラシカルなイメージを基調としたドレスブランドです。誰もが映画のヒロインになれるような、女性をHappyにできるドレスをお届けしております。 都内には新宿ルミネエストと有楽町ルミネに店舗があり、普段着ワンピースから、これからの時期にぴったりな、クリスマスパーティや謝恩会でも使えるパーティドレスをご用意して皆様をお待ちしております。
Yolanda Be Cool;
https://www.facebook.com/yolandabecool
DJ AMIGA; http://www.electrical-lovers.com/
DJ MUS!; http://m.iflyer.tv/ja/artist/39371/, http://www.tokyo-loco.com/
DJ Ellen Angelucci; http://iflyer.tv/ja/artist/26260/
DJ Atsuko Satori; http://atsukosatori.com/ja/
DJ PaiPai;
http://www.djpaipai.com/
Miou; https://www.facebook.com/pages/MIOU/396962563670864
Tanishq Tan; http://tanishqqq.blogspot.jp/
Spinning Green;
http://infospiningreen.wix.com/spiningreen
Hidero Nishioka (trumpet)
Dorry Doll; http://dorrydoll.com/
*We do not accept cancellation of any advanced ticket.
*喫煙は所定の場所以外では禁止されています。
*Smoking is allowed only in the designated area.
Yolanda Be Cool videos;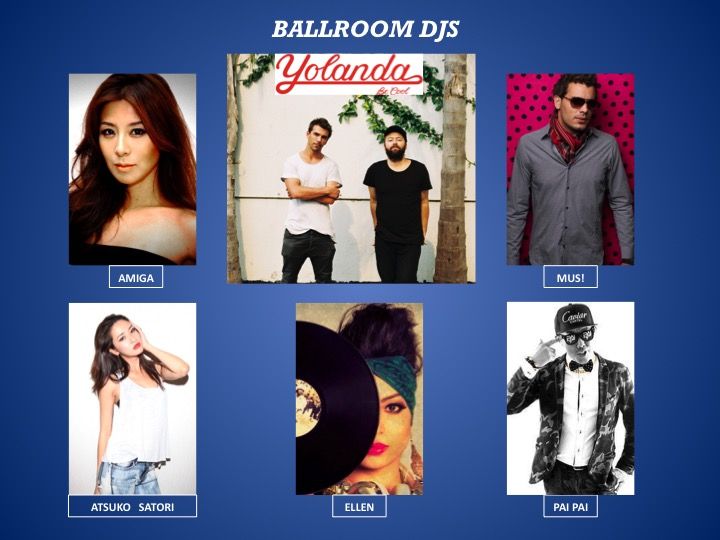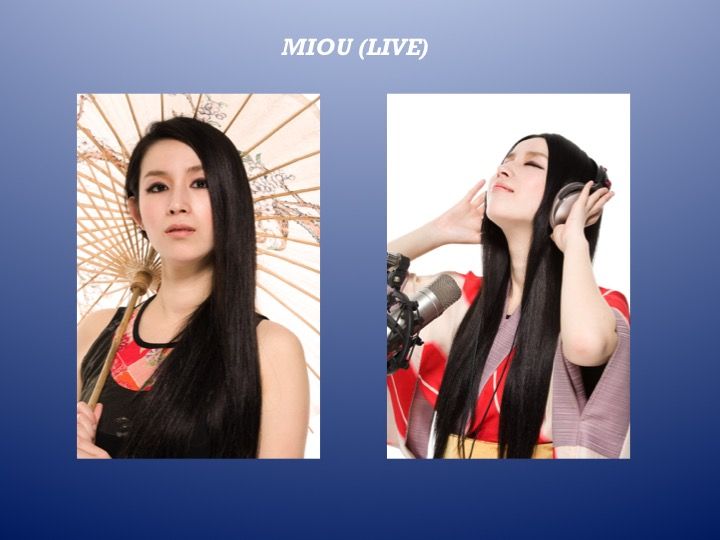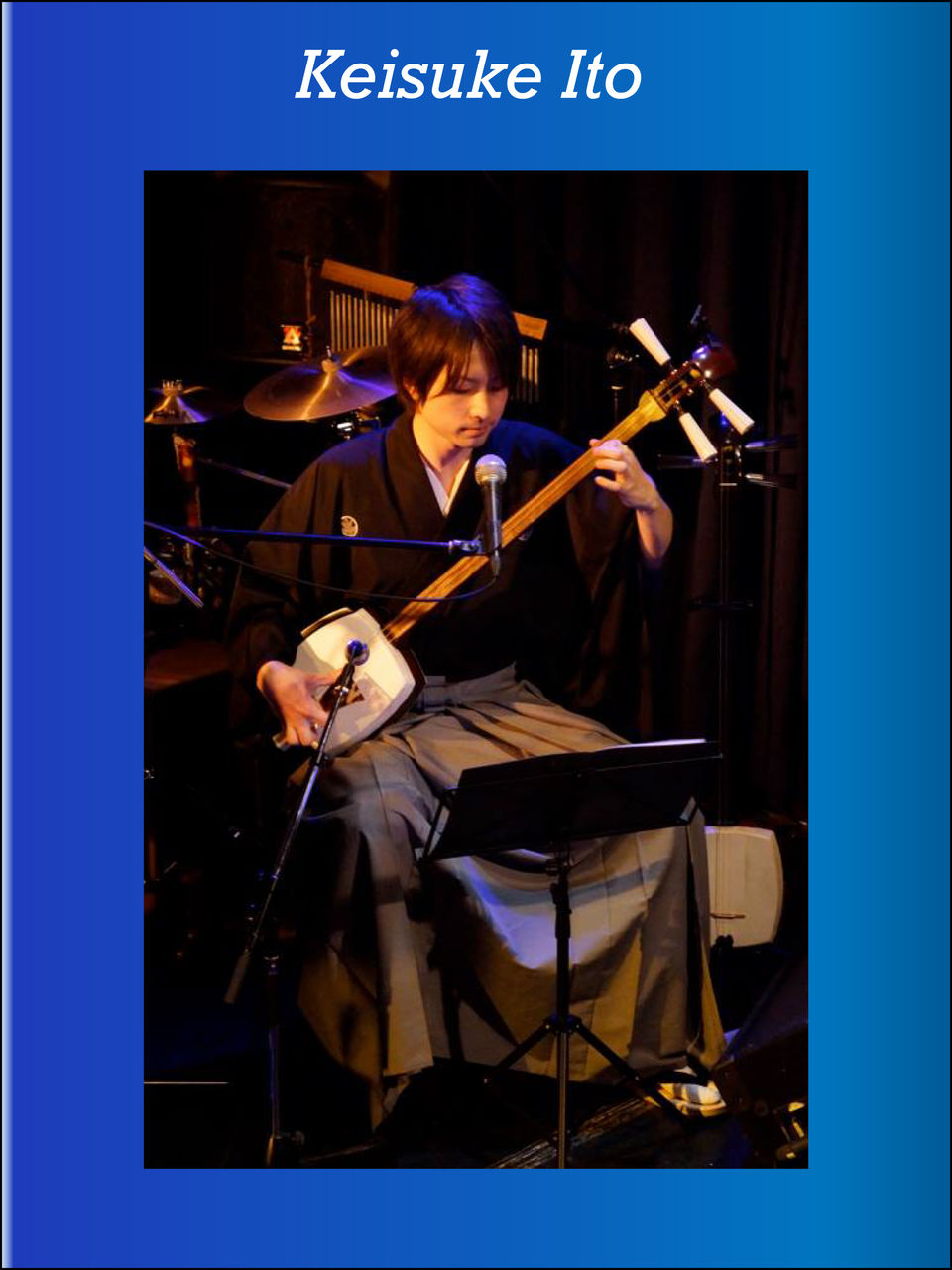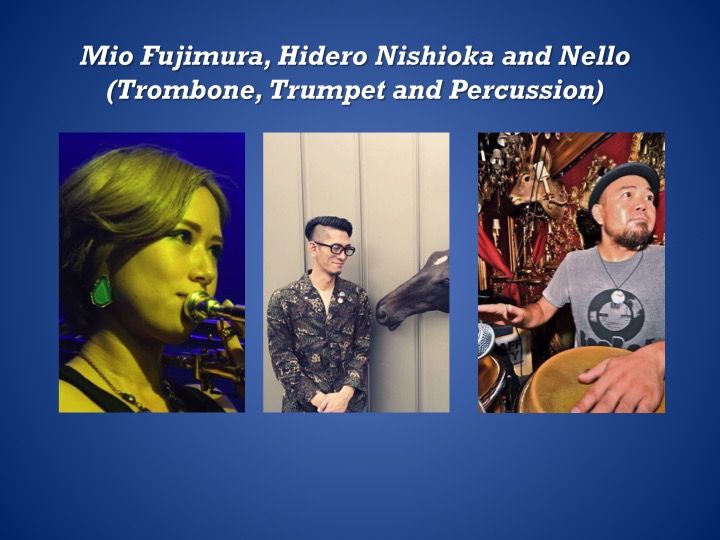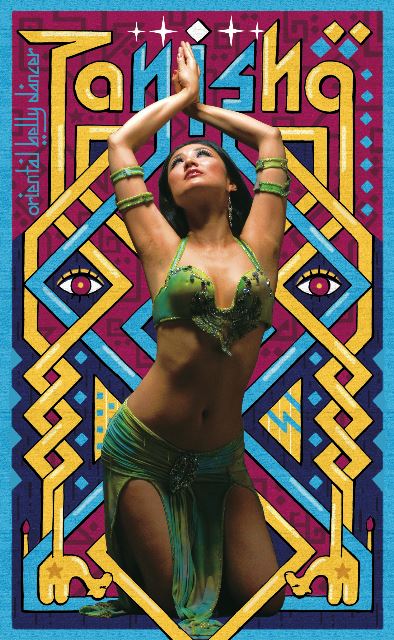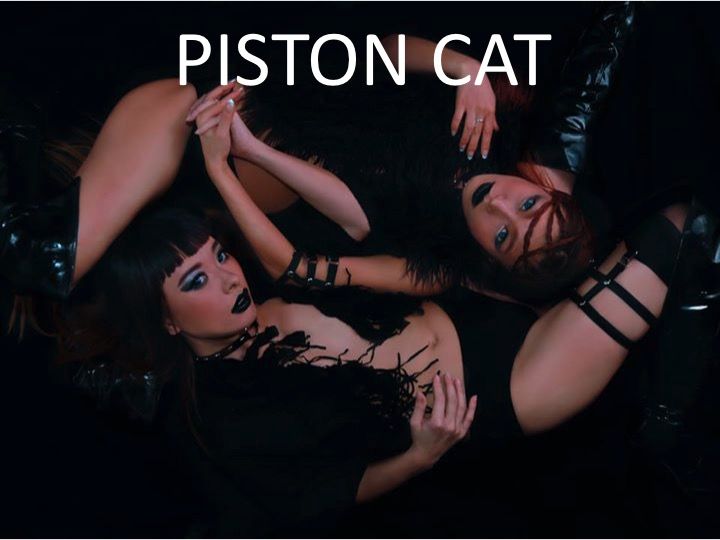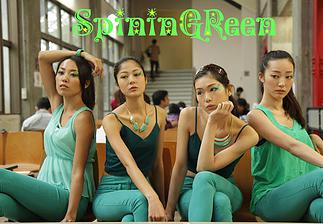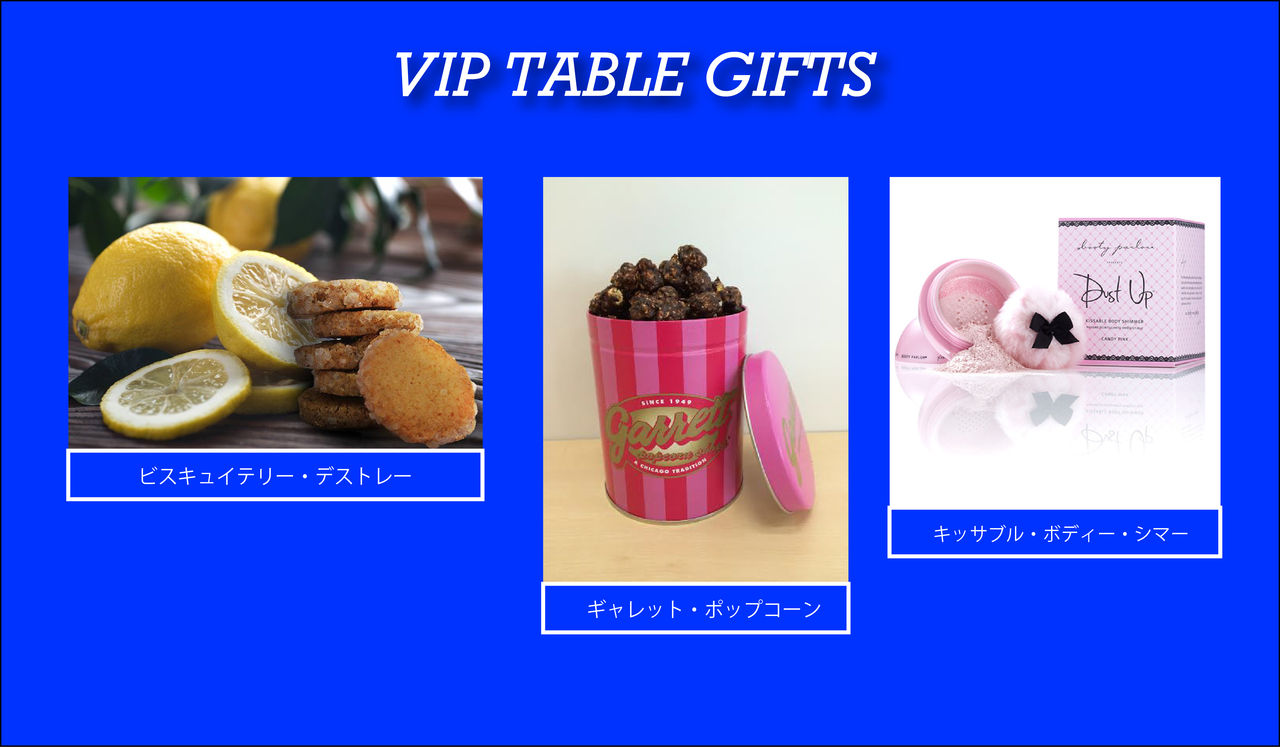 read more
Updates
イベント詳細情報を更新しました。 Diff#74544

2015-02-09 13:44:14
More updates
Feb 13
-
Feb 14, 2015
[ Fri ] - [ Sat ]
10:00 PM
-
5:00 AM
JST
Add to Calendar
Venue
Tickets

割引き前売券 Discount Advanced Ticket

SOLD OUT

¥4,000

割引きペア券 Discount Advanced Ticket for 2

SOLD OUT

¥7,000

割引3人券 Discount Advanced Ticket for 3

SOLD OUT

¥10,000
Venue Address
Organizer